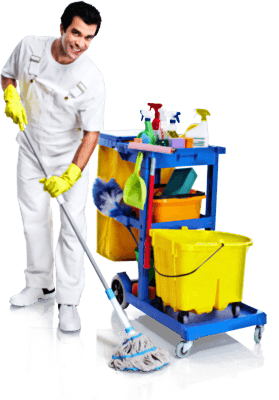 Kelowna Cleaning
Janitorial Services, Maids
Kelowna cleaning by professional maids, expert cleaners and expereinced janitorial service providers. Cleaning Master is one of the best Kelowna cleaning websites established by Rody & Steve Cleaning Services, a professional janitorial company in Kelowna.
Best Maids,
Cleaners in Kelowna
Commercial cleaning services from professionals. The best janitorial services established by Rody & Steve Cleaning Services, Kelowna BC.
Best Cleaners,
Maids in Kelowna
#1 janitorial services, commercial cleaners and maids from Kelowna. The best price guaranteed. Specially for Restaurant, Shops, Hotels, Hospitals, Bars, Pubs, Clubs and Office Businesses.
KELOWNA CLEANING SERVICES FROM PROFESSIONAL JANITORIALS
---
Cleaning Master has the best Kelowna Cleaning Services & Professional Janitorials, maids dedicated for commercial cleaning. Our cleaning service has more than 20 years of experiences in Janitorial industry, specially in Europe. Our cleaning services are customer centric and are designed around the needs of our clients and not the company. So don't be hesitated to contact us and get a quotation for your commercial cleaning needs.
Professional Commercial Cleaning & Maid Service
Looking for Professional Commercial Cleaning & Maid Services? Cleaning Master is here and we always provide the best janitorial services for afordable prices. Your business space is our heart. Our modern cleaners will keep it safe, clean and nice.
highlight
Modern
Technology
verified_user
Safety
Guaranteed
Janitorial Services From Kelowna Cleaners
Our janitorial services list includes bunch of commercial cleaning searvices including Office cleaning, Hotel cleaning, Pub, Bar, Hospital cleaning and more. This is the best time to get in touch with expert cleaners in Kelowna. Just take a look at our professional services.
---